Craig Schindler J.D., Ph.D. -
President
Dr. Craig Schindler is a nationally known speaker, trainer, facilitator and consultant. He is President of Project Victory, based in Palo Alto, CA and Washington, DC. Project Victory is a national nonprofit organization that has taught conflict resolution, mediated dialogue, and personal leadership to thousands of people in more than 30 states. Dr. Schindler has conducted workshops, trainings and courses for hundreds of groups, including: professional associations, government agencies, corporate leaders and religious organizations.
Dr. Schindler has mediated dialogues between groups in conflict on a wide variety of topics relating to national security, the environment and health care. He has received several awards for his work in developing innovative methods of conflict resolution and peacemaking. His book, The Great Turning , (with Dr. Gary Lapid, 1989) was acknowledged internationally as "a visionary and practical approach to conflict resolution" and a "win/win masterpiece." The book was translated into German and in Russian and has been widely promoted by the Australian Conflict Resolution Network.
Dr. Schindler received his B.A. magna cum laude from Stanford University and holds a law degree from Stanford Law School and a Ph.D. in psychology and religion from the University of California at Berkeley and Graduate Theological Union. He was assistant professor of environmental ethics at the University of California, Santa Cruz and has also taught at Harvard Divinity School, Stanford University and Trinity College.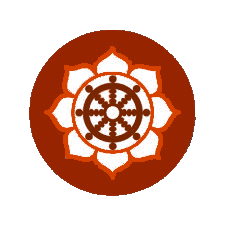 Theo Brown, M DIV. -

Co-founder Project Victory
Theo Brown has 30 years of experience as an organizer, administrator, facilitator and trainer for organizations that work on behalf of peace, reconciliation and social justice. He is currently the minister of social justice at Abraham Lincoln's New York Avenue Presbyterian church in Washington D.C. He was Executive Director of Project Victory, and helped design and facilitate the dialogues and training sessions that Project Victory conducted around the country on national security, the environment, race relations and health care.
Mr. Brown was also an adjunct professor at American University in Washington, DC where he taught classes on Peace and Conflict Resolution. Previously, he taught for 15 years in the University of Southern California's Washington Semester Program and for 3 years at the Harry Truman Scholars Summer Institute. He has also presented lectures and workshops at more than 25 major universities across the country and served for 10 years as a mediator with the District of Columbia Mediation Service.
Mr. Brown received his B.A. degree in political science from Baylor University. After teaching secondary school for two years in West Africa, he studied at Union Theological Seminary and received a M. Div. degree with a major focus on ethics from Duke University Divinity School.
Gary Lapid, M.D., -

Co-founder Project Victory
Professor of Emeritus Department of Psychiatry, Stanford Universit
Dr. Lapid has maintained his Psychiatric Private Practice for the past 23 years, and is now Associate Clinical Professor at Stanford.In 1985, he was honored as the outstanding teacher in the Dept. of Psychiatry. In the late 1980's, Dr. Lapid served a 2 year term as president of the Stanford and South Peninsula local chapter of the Physicians For Social Responsibility -- a national organization dedicated to educating the public about the nature of nuclear weapons, and committed to the prevention of nuclear war. Under Dr. Lapid's leadership, P.S.R. grew from a relatively unknown, fledgling group of a few hundred very dedicated physicians to a very visible, politically powerful organization with over 5,000 dedicated, active members. Dr. Lapid also served a 2 year stint on P.S.R.'S National Board of Directors and a month in the U.S.S.R. as part of a physician's exchange tour with the International Physician's For the Prevention of Nuclear War (1988).
Dr. Lapid is also a co-founder of Project Victory -- a national educational organization dedicated to the teaching of non - adversarial conflict management.Among its programs are "Reverse Debates" with "Hawks" and "Doves," debates between "Pro-lifers" and "Pro-choicers" in the national discussion about abortion rights and sponsored workshops and dialogues for tens of thousands of our citizens who are attempting to make their way through the often turbulent waters of race relations in the U.S.His co-authored book with Craig Schindler, The Great Turning, (1989) explores the theory, practice, teachings, and accomplishments of Project Victory.
On March 16, 1994, Dr. Lapid underwent open-heart surgery to correct a congenital valve defect. Theoretically , the surgical process itself was adequate; but due to electrical defects in the heart lung (bypass) machine, the debubbler mechanism failed to operate, and Gary lapsed into a coma, necessitating mechanical ventilation.Eventually, Gary regained consciousness, but his body was completely paralyzed save for the ability to blink his eyes.One consultant who was familiar with what an active and vigorous life Gary had led suggested to Gary's wife that she might consider, "pulling the plug on him."
None of Gary 's physicians thought he would walk again.Four years later after a lot of rehab and hard work, he is walking, caring for his personal needs and taking driving lessons. Though previously left-handed, he is becoming more proficient with writing with his right hand.Although still medically disabled, he hopes to return soon to clinical work and advocacy with Project Victory.
Gary often says, "Life either polishes you up or grinds you down."He plans to continue to allow himself to be polished. Gary has two adult children, son Zachary and daughter Maya.
Heidi H. Schindler, MA
Heidi has an M.A. in Counseling Psychology and is a certified hypnotherapist. She graduated from UCSC with an honors thesis on "The History of Dance and Religion." She is a certified yoga Instructor and has practiced since she was introduced to yoga when she was ten. She has a lifelong love and appreciation for various forms of dance, including movement meditation, belly dance and sacred dance. She has studied with Emilie Conrad, founder of Continuum, Suprapto Suryodarmo, the Indonesian master of depth movement drawing on Vipassana breath meditation, Gabriellle Roth and the 5 Rhythms, and with Dunya, the Sufi dance meditation teacher.
Heidi teaches Psychology at the Georgiana Bruce Kirby Preparatory School. She designed the curriculum in psychology, including social psychology and theories of personality. She has long been involved in the creative process and especially the place where art and healing meet. She has a private coaching practice in Somatic Psychology and hypnotherapy.
Tovia Anderson - Executive Adminstrator